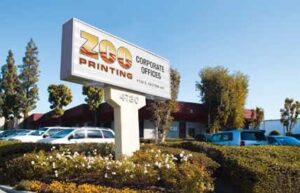 Jim Lemmer currently A manufacturing consultant for the printing industry  and is highly committed to the research and development towards constant growth, purchasing, and providing means to utilize, large format equipment, processes, and printed products.
Jim has established a safe but efficient production environment, he also serves as the forefront leader into new technology, new discoveries, inventions, and possibilities to reach and obtain the highest level of optimization in the printing and large format industry.
Jim is a family oriented person, he is married 12 years to Angela, he is also a father of 3 children, Ashley, Michael, and Lauren, all of which strongly show his influence and strong characteristics to reach their goals, live honestly,and fearlessly succeed at everything they do.
Recently, Jim celebrated retirement from the armed services after 24 yrs of dedicated service to the United States Army Reserve as a combat engineer. At age 17, after graduating early from high school, dedicated him self above all else to establish a foundation that would provide a means to lead an honest, successful and secure life for himself and the people around him.
Throughout this time period Jim traveled with the Army Reserve to many different countries to aide in multiple natural disaster relief efforts. As a result these experiences would strongly make an impression on his education, goals, and professional ethics that he would take advantage of in his future.